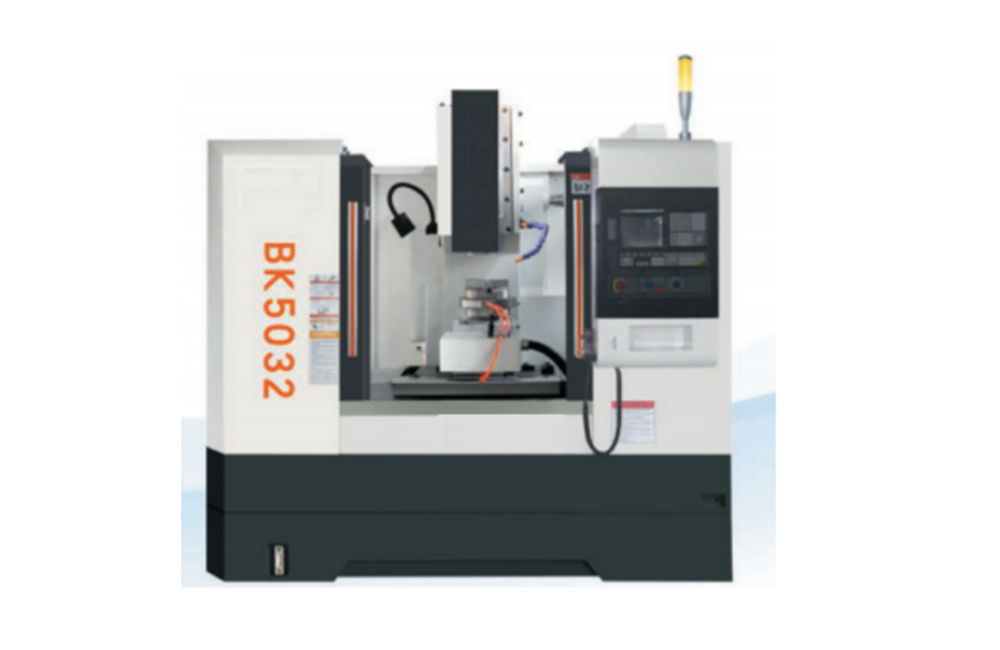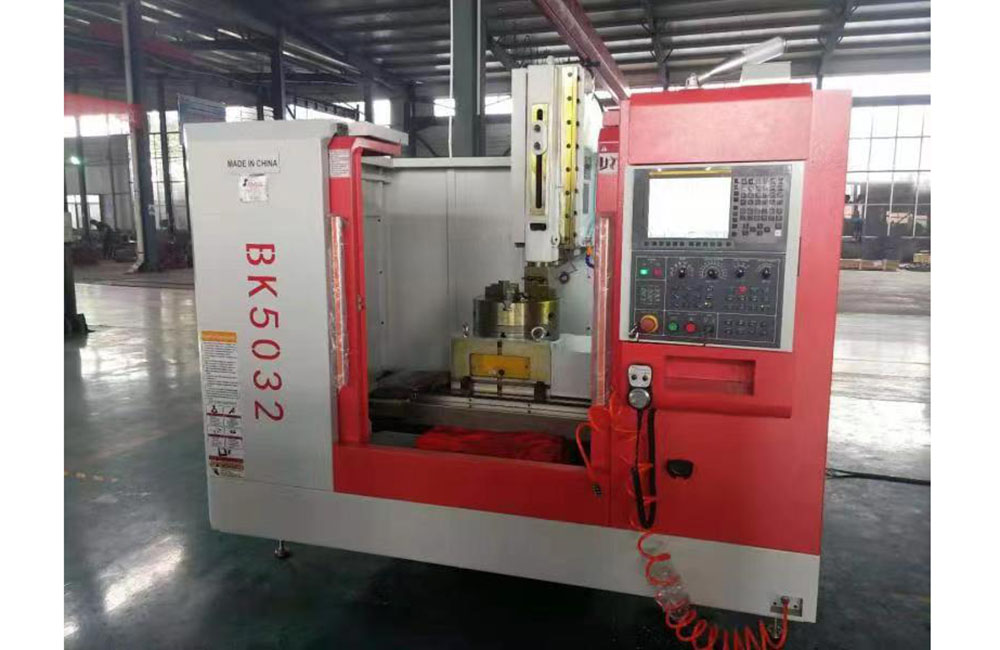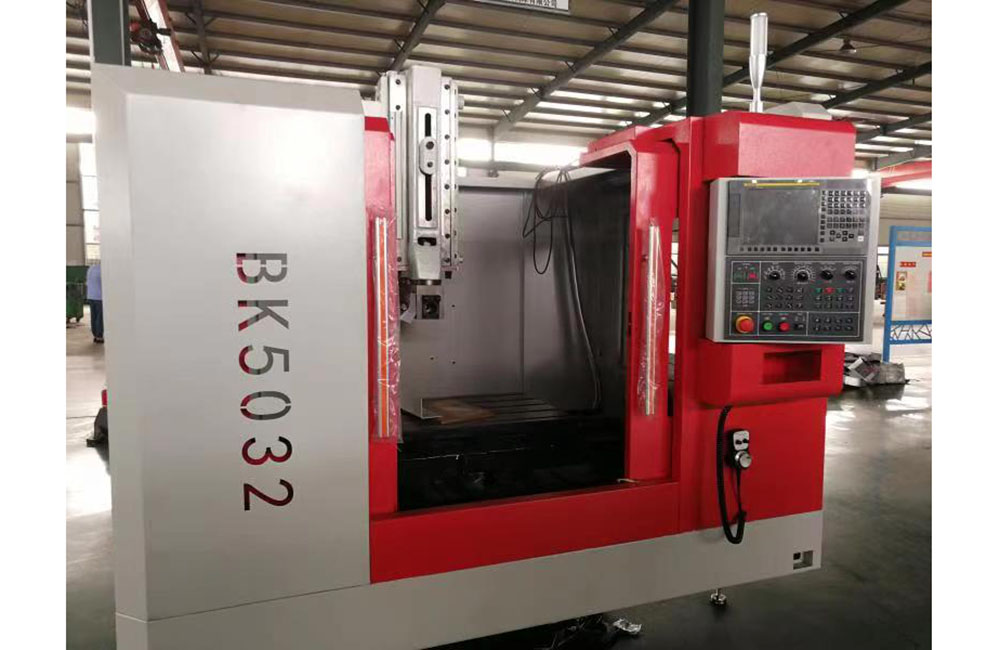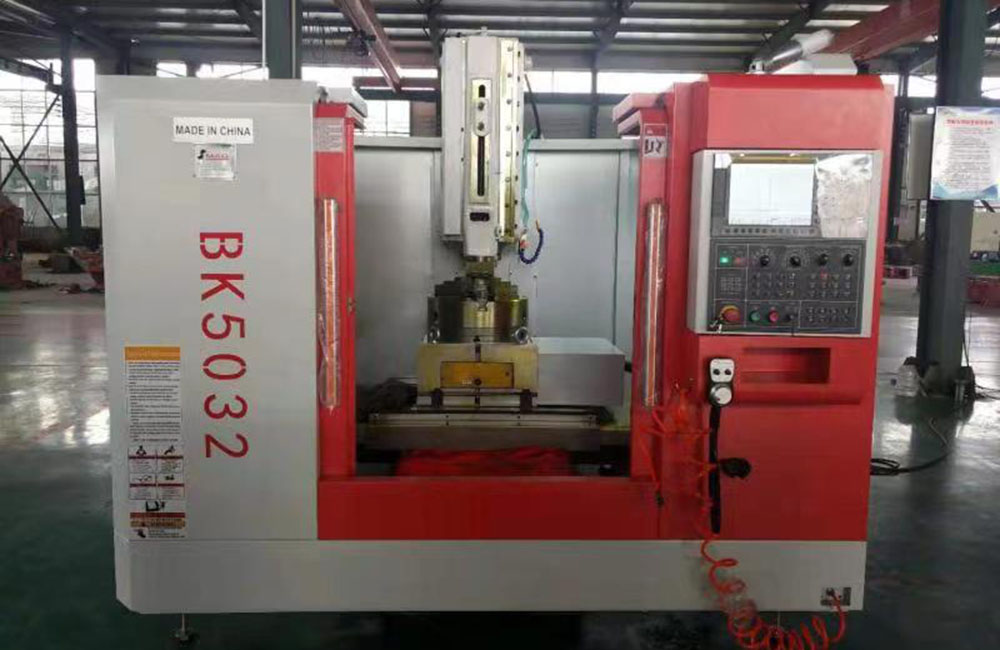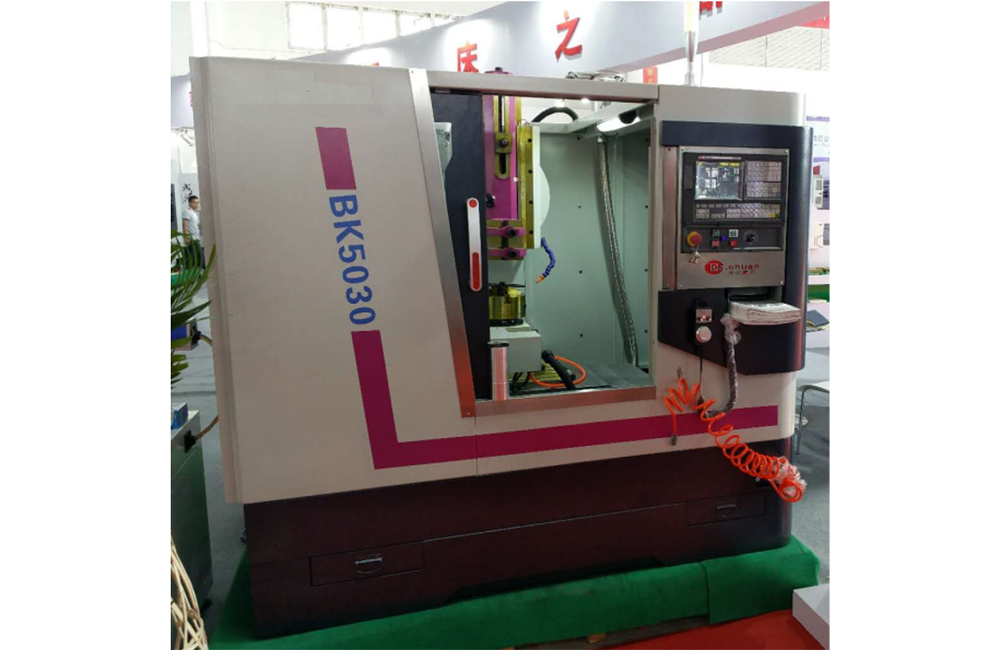 BK5032 CNC Slotting Machine
Before shipping , SJR Machinery Co., Ltd.'sBK5032 CNC Slotting Machine are packed with strong wooden case with waterproof cloth to avoid any damage.

PRODUCT OVERVIEW
PARAMETER
Product introduction and use
BK5032 CNC slotting machine is a new product designed and developed by our company.。This machine has a slotting plane, forming surface and keyway function. It is a slotting machine that realizes slotting by digital control.The main drive adopts the crank handle mechanism, and the servo motor realizes the large torque transmission through the deceleration. The X and Y feeds the servo control to realize the stepless speed regulation function, the X direction ball screw and the motor are directly connected, and the Y direction ball screw and the The motor is transferred through the timing belt. According to the user's needs, the CNC indexing head or CNC rotary disc can be configured. The machine tool is powerful and can process keyways in different angle directions.The machine has high power, good rigidity, large precision reserve, high cost performance, long service life, and can be widely used in machine tools and automobile manufacturing, various mechanical and electrical and aerospace industries. It is an ideal equipment for keyway processing of various materials.
Main structural features
1.The slotting machine is controlled by KND1000M--C CNC system. With an external handwheel.
2.The transmission mode is synchronous belt transmission, with low noise and large transmission power.
3.The main slotting motor is servo motor.
4. Y-axis screw nut type adopts double nut preload.
5.Z direction and Y-axis perpendicularity≤0.02mm.
6.Optional TK13250 CNC rotary table.
7.Full protection.
Main technical parameters of BK5032 CNC inserting machine
The main technical parameters

Unit

Parameter


Remarks

Maximum insertion length of ram

mm

320




Ram stroke adjustment

mm

315




Number of ram movements

n/min

20/32/50/80




Workbench size

mm

600*320




Workbench trip(X、Y)

mm

620*560




Distance from the axis of the cutter head support hole to the forearm of the column

mm

600




Distance from the end face of the cutter head support hole to the workbench

mm

490




X-direction motor torque

(N.M)

7.7




Y-direction motor torque

(N.M)

7.7




Moving speed

X(m/min)

5




Y(m/min)

5




Ball screw(X)




FFZD3205-3/P4




Ball screw(Y)




FFZD3205-3/P4




Main motor power

KW

4

servo
Packing list
| | | | |
| --- | --- | --- | --- |
| Serial number | Name | Model | Quantity |
| 1 | Product certification | BK5032 | 1 |
| 2 | Precision checklist | BK5032 | 1 |
| 3 | Machine tool manual | | 1 |
| 4 | Packing List | BK5032 | 1 |
| 5 | Plum wrench | 30mm | 1 |
| 6 | Allen wrech | 10mm | 1 |
| 7 | Shake | | 1 |
Feedback form contact with us